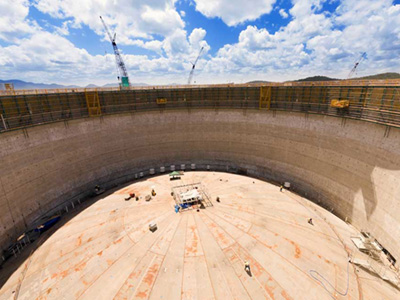 W|EPC: Objections To Venture Global's Storage Tank Design
Venture Global –  PHMSA Objects to Calcasieu Pass LNG's Storage Tank Design
A day after Venture Global successfully raised the first LNG storage tank roof
(4/27/20) at its Calcasieu Pass LNG facility, PHMSA issued a memo (4/25/20) to
FERC objecting to the LNG storage tank design, citing non-compliance with the
National Fire Protection Association (NFPA 59A).
LNG storage tanks must be designed and constructed to meet several regulations
and codes, including NFPA 59A.
The timing of PHMSA's objection is notable since the tank design should
have been approved by PHMSA & FERC prior to the start of construction.
Continued….
Click here to buy this report
Read More