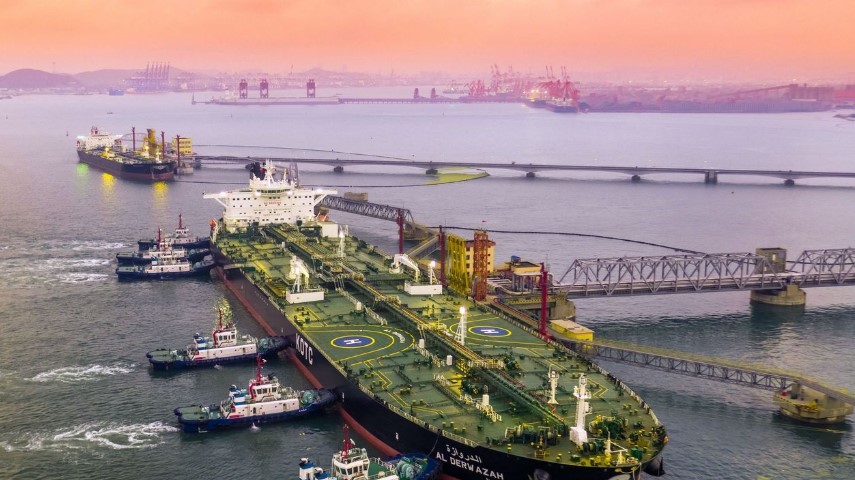 Tankers Reset As OPEC War Changes Economics
Market Updates & Thoughts………………..Pages 1-3
Tanker Trade Dynamics………………………Page 4
Fuel Spreads, Economics……………………Page 5
Crude/Product/LPG Rate Changes…………Pages 6-9
LNG Arb, Freight Dynamics…………………Pages 10-11
Container Fundamentals……………………Page 12
Relative Valuations…………………………..Pages 13-19
Tanker Spot Rates Soften Off Of Peak Levels As Saudi Reign In Freight Rebates: Spot rates weakened on slow fixture activity, crude prices bounding from under $25/barrel to ~$30/barrel (Brent), and Saudi Arabia announced limiting freight compensation to 10% of crude's official selling price. According to TradeWinds, at least 10 VLCC & Suezmax spot fixtures loading Saudi crude had failed last week. VLCC spot rates (TCEs) led the decline with rates falling to $135.3K/day (-52% w/w and +408% m/m), Suezmax TCEs at $70.0K/day (-42% w/w and +166% m/m), and Aframax TCEs firming to $59.5K/day (+39% w/w and +120% m/m). We note rates remain well above consensus.
Roughly Half Of Bahri's VLCC On Subject Destined For USG: Last week, Saudi Arabia's Bahri put 25 VLCCs on subject after their announcement to flood the oil market (by increasing its production and lowering its oil price) in response to OPEC+ disbandment (see our OPEC+ Fallout note). VLCC rates had spiked as Saudi Arabia was said to provide freight rebates to some customers for crude transports between Saudi Arabia and Egypt. Bahri owns 41 VLCCs and rarely enters the spot market to charter third party tonnage. In addition to the large number of subjects, the intended destination for these vessels are telling of Saudi's intent: 10 of the 25 VLCCs are destinated for the U.S. Gulf, 4 are likely going to Europe, 10 are fixed to discharge at the entry point of the Sumed pipeline (Ain Sokhna) which transports crude oil through Egypt to the Mediterranean (likely to end up in Europe). None of the spot VLCCs are fixed to Eastern destinations.
Scrubber Payback Period Upended Following Crash In Crude Prices: The spread between HSFO and LSFO has narrowed to $87/mt in Singapore and $47/mt in Rotterdam (Figures 2 & 3), extending the payback period to ~4 years. A VLCC fitted with a scrubber is able to command a spot earnings premium of ~$4.5K/day, down from nearly $20K/day at the start of the year.
For access information please email us at [email protected]
Read More