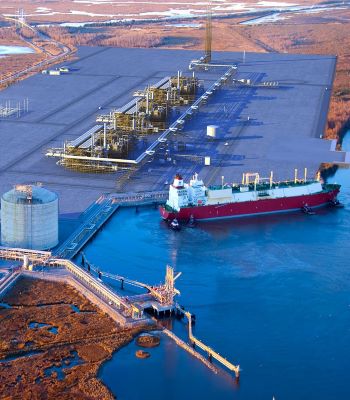 LNG Update: Shut-In Cargo At Sempra LNG's Cameron T1 – How A Freight Fiasco & Narrow Arb Killed A Cargo
First USG Cargo (Technically) Shut-In, After Pavilion Fails To Lift. We believe one of the first LNG cargoes from Sempra's Cameron LNG T-1 was technically shut-in, after Pavilion Energy (via Mitsui) effectively chose to eat the liquefaction fee while failing to lift the cargo. To our knowledge his marks the first USG LNG cargo to fail in this manner – with a mismanaged freight book and narrower arbitrage being the primary drivers.
We run through the details below in our note, but here are our quick takeaways:
While this fits a broader "tight/closed arbs will lead to USG LNG shut-ins" narrative, this has as much to do with freight mismanagement (at the customer level) as softer LNG prices.
It highlights the amplified importance of freight within the LNG value chain. As we stand today, freight costs equate to ~40% of LNG cargo value.
To be clear – we believe

Sempra LNG

(SRE) got paid – we're not viewing this as an indictment of the exporter model or the start of a hyper-bearish trend – but we do think it's a warning shot that shows how delicate the economic balance can be for some merchant and committed volumes alike.
Meanwhile Cheniere Is Playing Chess, Not Checkers. At roughly the same time as hyper-expensive LNG Carrier rates helped drive the first LNG cargo failure elsewhere in the USG, we think Cheniere could actually start turning generating some significant cash (details in note) with its freight book. Cheniere (LNG) currently controls ~25 vessels (details in note) – intuitively getting long freight into peak season, rather than getting cute – and according to our channels started actively looking to charter-out 6 of those vessels this week – i.e. taking excess swing capacity they secured at/near mid-cycle…
Please email [email protected] for access information