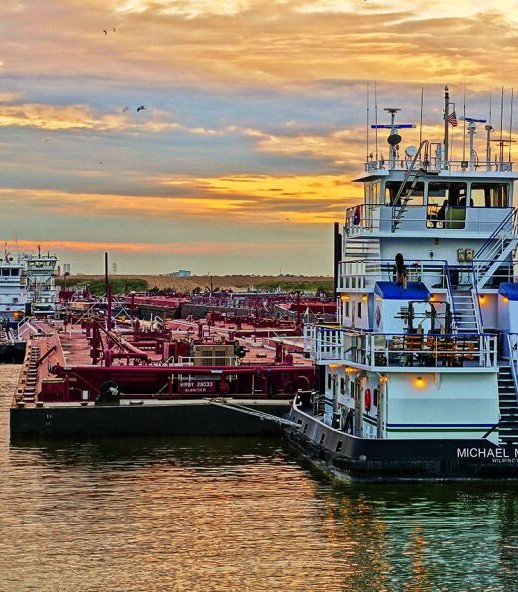 It's Barge Week At Webber R|A!
KEX: Previewing Q419 Earnings & 2020 Guidance
Inland & Coastal Color:                                                                  Page 3-4
Inland Spot & Term Pricing Data (Current/Historical):            Page 5
Inland Barge Orderbook & Delivery Schedule:                        Page 6
Heading into KEX's Q4 earnings call (1/30) we expect a focus on:
1)     Inland pricing dynamics – we've included both spot and term pricing in the note below, changes since Q419, as well as raw color from our industry contacts (Page 3-4) 
2)    Continued M&A speculation – particularly considering KEX's largest competitor (ACBL: ~400 tank barges and ~3,200 dry barges) is expected to file/restructure in Q1. We run through details in our Barge M&A Menu piece, also out today – highlighting potential consolidation targets, fleet details, and our thoughts around different permutations and strategic pivots that could (eventually) be in play. (Page 6)
3)    Coastal fundamentals – the impact of some (very) public distress in the group and IMO 2020.
4)    The D&S outlook – specifically how much (if any) recovery KEX bakes into its 2020 guidance. We also outline changes in KEX's correlation with OFS peers vs heavy industrial names, and what it implies for its current valuation.
5)    Most importantly – 2020 guidance expectations – we run through where we think KEX needs to land to meet expectations, and the differing implications for equity performance. (Page 1-2)
As noted above, we also have our Barge M&A Menu report out this week as well, highlighting distressed scenarios and potential M&A targets in the Inland, Coastal, and Marine Services & Bunkering markets.
For access information, please contact us at [email protected]