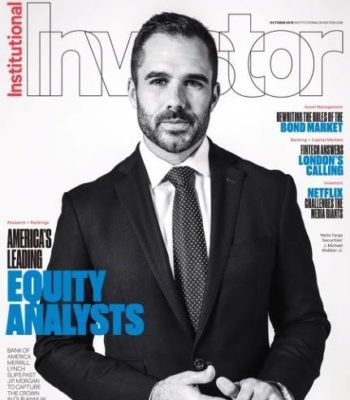 2019 II Rankings: #1 in Shipping & LNG, NatGas
We're once again honored to be ranked as the #1 Shipping & LNG Research team by Institutional Investor (I.I.), which surveys asset managers controlling ~$2.0 Trillion every year to determine each sector's top analysts. We're extremely proud to hold the #1 Ranking in Shipping for the 5th year in a row, and we're just as proud to be part of the #1 Ranked Natural Gas team for 2019.
We plan to keep the formula the same for 2020, and focus on the same ideas: 1) staying ahead of the curve via thought leadership and strategic, deliberate positioning, 2) providing top-notch customer service, and 3) above all else – doing the right thing, and staying proud of the work we do.
Thank you to any and all who supported us in 2019, and we're looking forward to earning your support again in 2020.
https://www.tradewindsnews.com/finance/star-analyst-webber-tries-on-one-for-the-thumb/2-1-685279